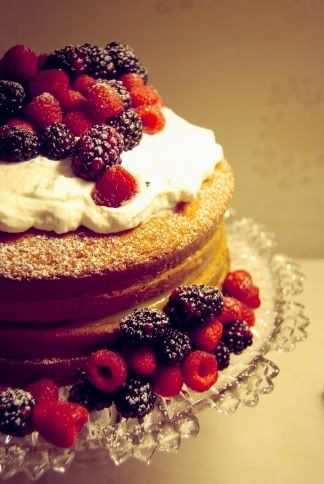 martha stewart's 1-2-3-4 lemon cake with homemade lemoncurd filling and fresh homemade sweet whipped cream and berries.

i was pretty proud of how this turned out.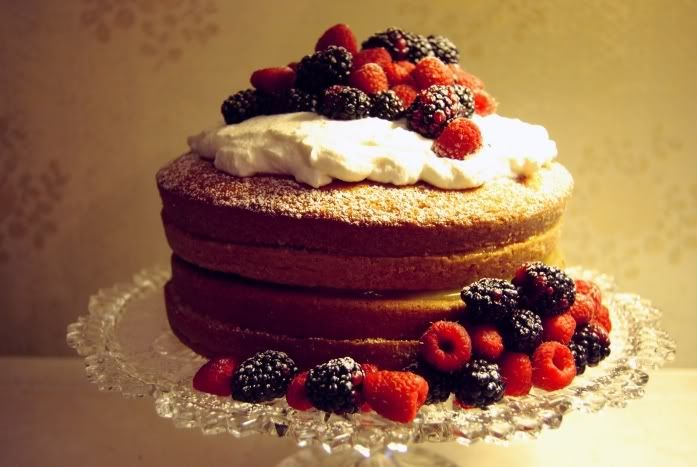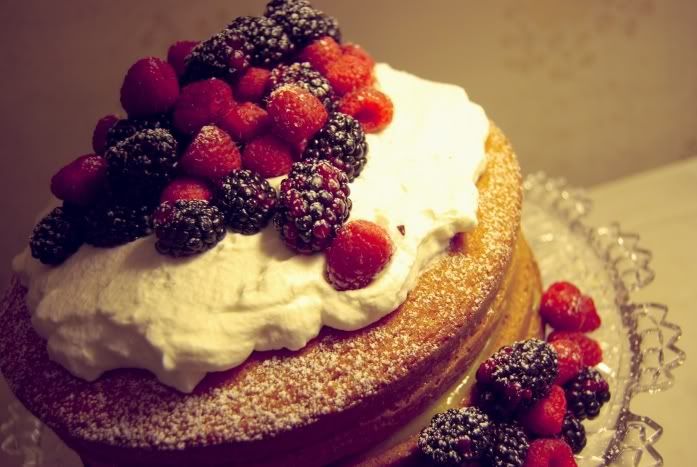 it was relatively easy, except that i ran out of sugar 1/2 thru and had to run to the corner store! haha. one thing about that lemoncurd, though.. i ended up making two double batches and i still didn't end up with as much as i'd like. her picture showed much thicker stripes of lemoncurd.. my mother also suggested letting some drip over the sides a little bit, also.